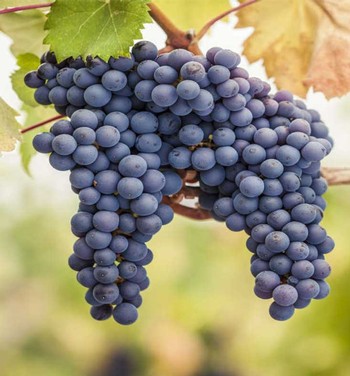 "Pinot Paradise" Featuring 40 wines
PINOT PARADISE
Who doesn't LOVE Pinot??
Saturday 6/10 1:00 - 4:00 PM
$40 General $30 WC + Tax
This event will be held at our SAN JOSE location.
Who doesn't LOVE Pinot??
No other grape has captured the collective imagination of the global wine drinking community like Pinot Noir. Experiencing a truly exceptional Pinot Noir is the Holy Grail for most top wine professionals, collectors and casual wine drinkers alike. When grown in the right location and handled with care and respect, Pinot's ability to express a sense of place via beguiling aromatics, seductive texture and layers of flavor is unmatched by any other varietal. The challenge: Pinot Noir is an extremely finicky grape that demands optimal conditions to flourish and achieve its potential greatness. In other words, there are lots of nondescript Pinots out there and, often, you gotta kiss a lotta frogs to find that one "magic moment."
Not to worry, though. We have done the work for you! That's right, our in-house Domestic Wine Specialist, Joe Chiodo, has personally selected over FORTY stunning Pinots from the Golden State, representing some of the best of the different regions, styles and price points.
This is an amazing (and rare) opportunity to taste a multitude of Pinots side by side, so you can have fun and see which ones tickle your fancy. Maybe you like Pinots from the Central Coast (Santa Maria, Sta. Rita Hills)? Maybe you prefer Pinots from our own backyard here in the Santa Cruz Mountains? Maybe you prefer Pinots with some whole cluster fermentation? Maybe…you just like Pinot? Here's your chance to find out! Come on out and find some wines to have a "magic moment" of your own!
Featuring wines from:
Balletto,
Tin Barn,
Florez,
Willakenzie
Eden Rift
Furthermore
Kanzler
Big Basin
Tessier
Baxter
Zeitlos
Siduri
Maggy Hawk
Brewer Clifton
Failla Foxen
Anthill Farms
Ken Wright Cellars
Alesia
Hirsch Vineyards
Jax Y3
Donnachadh
Laird
Tudor
Mansfield-Dunne
Red Stitch
Saxon Brown
Ryan Cochrane
August West
E-16
Chesebro
Sarah's Vineyard
Eden Rift
Cordant
Alfaro Vineyards
Belle Glos
Cotiere
Goldeneye
Migration
Calera