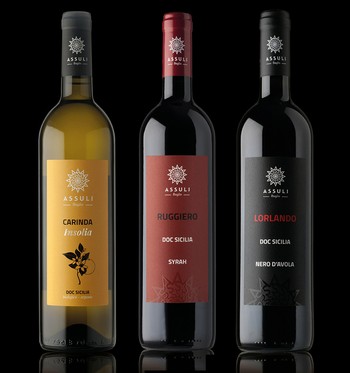 Sicilian Happy Hour Kit
featuring Assuli winery
This Sicilian Happy Hour Tasting Kit is designed to accompany our Sicilian Happy Hour Event on Thursday, October 28th.
Join us to learn about Assuli Winery's dedication to Sicilian wine, land, and culture live on Zoom.
Each tasting kit consists of a small assortnent of Sicilian snacks and one 4oz tasting bottle of the following wines:
2020 Assuli Inzolia 'Carinda'
2018 Assuli Syrah 'Ruggerio'
2017 Assuli Nero d'Avola 'Lorlando'

You be automatically be registered for the Zoom event when you purchase a tasting kit.
Tasting kits can be picked up at Enoteca Direct in Los Gatos during the following windows:
Wednesday, October 27th: 10am to 7pm
Thursday, October 28th: 10am to 5pm