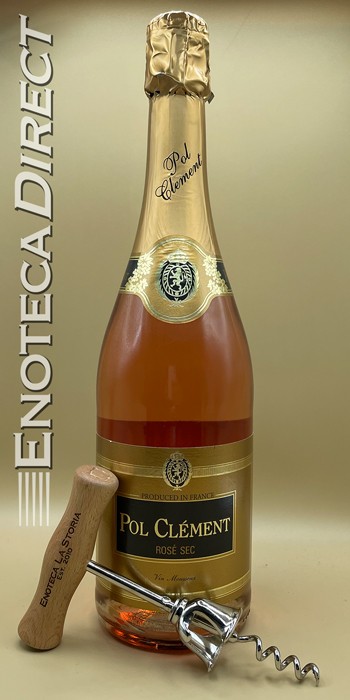 NV Pol Clément Rosé Sec
France
Want to make some friends?? Pour them some of this fruity and fun sparkler! This has consistently been one of our most popular sparkling wines over the years. It's crazy good for this ridiculously low price. A blend of Grenache, Cabernet Franc, and Cabernet Sauvignon, made like Prosecco.
Tasting Notes: This wine has a red fruit candy flavor and an attractive balance between acidity and off-dry softness. Its creamy mousse is light, making it a great candidate for an apéritif.
Winery Notes: Pol Clément is one of the best-selling brands of CFGV, the largest producer of French Sparkling Wine in France. CFGV was founded in 1909 by Eugene Charmat, engineer oeonologist, and inventor of the "second fermentation in tank" process, which results in producing fruit forward sparkling wines with fresh, long lasting bubbles.