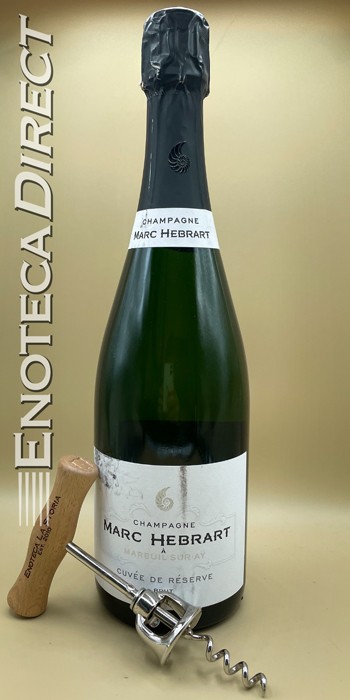 NV Marc Hebrart 'Cuvée de Reserve' Brut
Champagne, France
Jean-Paul Hébrart took over the operations of Marc Hébrart Champagne in the Vallée de la Marne from his father Marc in 1997. This estate is not exactly new: Jean-Paul's father has been producing champagne under the Marc Hébrart name since 1964.

"Hébrart's wines have a broad appeal: if you like to think about your wines, they're intellectually engaging enough to satisfy you; on the other hand, if you're just looking to drink, they're simply delicious. The wines are full and generous without being weighty, complex and soil-driven without being demanding. Overall, the entire range is of consistently high quality, and represents excellent value for the money."

82% Pinot Noir &18% Chardonnay. 45% 2017, 15% 2016, 10% 2015, 30% 2014. Wine is fermented and aged in stainless steel. Goes thru ML. Aged 18-24 months on lees. Bright, energetic and focused, the Cuvee de Reserve offers a striking tension for a Pinot-based NV Champagne. There is level of translucent purity in the Brut Cuvée de Reserve that is striking, Lemon confit, wild flowers, mint and almond notes all develop in an effortless, gracious Champagne that will drink well right out of the gate.