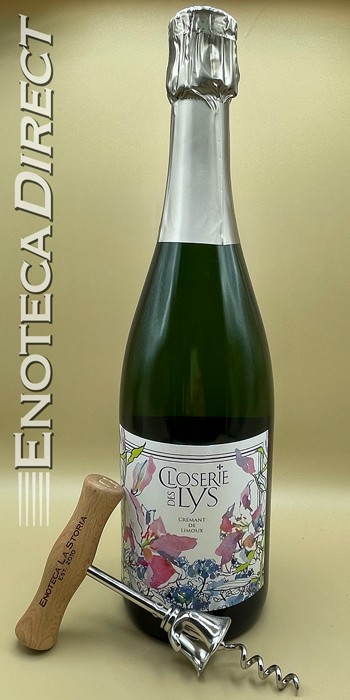 NV La Closerie des Lys Crémant de Limoux Brut
Languedoc, France
Champagne method wine from high elevation vineyards in eastern foothills of the Pyrénées. 60% Chardonnay, 30% Chenin Blanc, 5% Mauzac and 5% Pinot Noir sourced from Closerie's highest vines. The wine was aged on its lees in tank for 12 months before bottling with a dosage of 7 g/L to give body but not sweetness to the wine.
Tasting Notes: This is the perfect apéritif with delicate aromas of Asian pear and white peach. Beautiful, frothy mousse. The palate is light and fresh with flavors of lemon and green apple, with a charming floral component.
About Closerie des Lys: Closerie des Lys was founded in 1997 by the Collvray and Terrier families who are also partners in Domaine des Deux Roches in the Mâconnais. Closerie's vines are in Limoux's Haute Vallée de l'Aude—the coolest zone of the region, a narrow band following the Aude River from Limoux to Quillan. Local born, Mathilde Fort has been chef du cave since 2013 after a stint at Errazuriz in Chile and training at Domaines Didier Dagueneau, Mas Amiel, Vieux Télégraph and Burgundy's Clos du Tart.