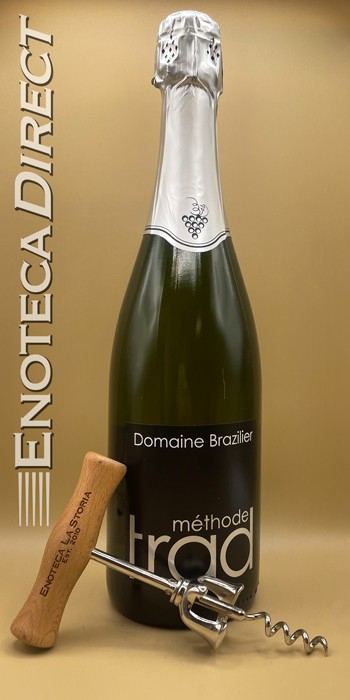 NV Domaine Brazilier Méthode Trad
Loire Valley, France
This Champagne method sparkling wine is made from 50% Chenin Blanc and 50% Pineau d'Aunis. Base wines are tank fermented and bottled for second fermentation early to maintain optimum freshness. 20 months on its lees before disgorgement. 25-30 year old vines, biodynamic farming.
Fresh and delicious, showing ripe lemon, peach and pear aromas and flavors. The finish brings a smidge of pineapple, citrus blossoms and chalky minerality.
About Côteaux du Vendômois: Though classified as a Loire Valley appellation, Côteaux du Vendômois is situated to the north of the main stretch of vineyards. It lies on the Loir (no "e"), a tributary which joins the better known river at Angers. The appellation covers 27 communes to the west of Vendôme.