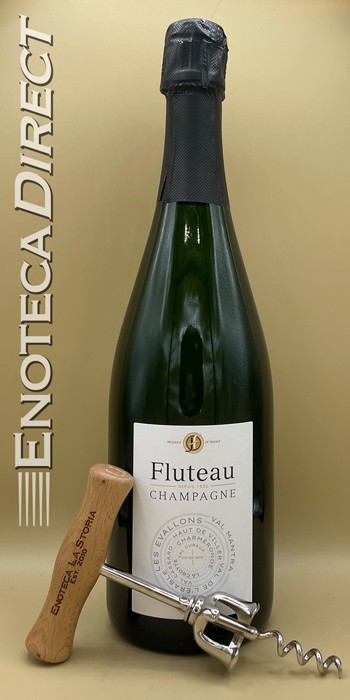 NV Champagne Fluteau 'Écho' Extra Brut
Champagne, France
85% Pinot Noir and 15% Chardonnay, aged for 48 months on the lees and given a dosage of 6g/L/. Full malo.
Pithy citrus fruit on the nose, along with brioche-y toasty notes and a hint of vanilla. Dry and mineral on the palate, with good weight from the long lees aging.
Established in 1935, Champagne Fluteau is one of the oldest family-owned and operated wineries in the Aube region of Champagne. Currently run by Thierry, Jennifer, and their son, Jeremy Fluteau, it produces small quantities of estate-grown and produced Champagnes. Jeremy is the 4th generation taking over the business, the production is 100 % from their own vineyards, mainly pinot noir grapes, certified by the french label "high environmental value" and engaged in the independent wine grower federation.
Their vineyards are situated in the Aube region of Champagne in the Cote de Bars district. The unique clay-based soil of this region is ideal for Pinot Noir; however, tucked away are areas where Chardonnay thrives. The vineyards all have southern and southwestern exposures to capture the sometimes elusive ripeness that is not easily found in the Champagne region.
The focus is on sustainable agriculture with organic fertilizers and zero use of chemical herbicides or pesticides. The grapes are all hand harvested and sorted to ensure that the grapes arrive at the press in pristine condition. By combining ancient traditions and modern technology, the Fluteau family brilliantly captures the true essence of Champagne.