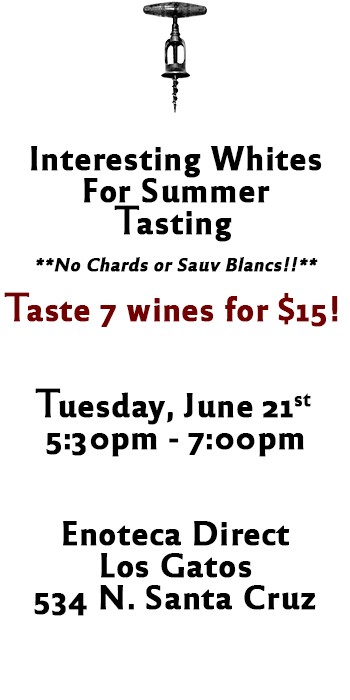 Interesting Whites for Summer- no Chard or Sauv Blanc!
Tuesday, June 21st- 5:30pm
Join us to taste a selection of our favorite refreshing white wines, perfect for the warm weather of summer. You know us- we like our obscure wines, so they won't be any Chardonnay or Sauvignon Blanc on display.
We'll taste seven wines for only $15.
Tasting will an informal, walk up tasting be held on Enoteca Direct's outdoor patio.
Limited to 20 participants- advance RSVP is required.
Location: Enoteca Direct, Los Gatos
Date: Tuesday, June 21st
Time: 5:30-7:00pm