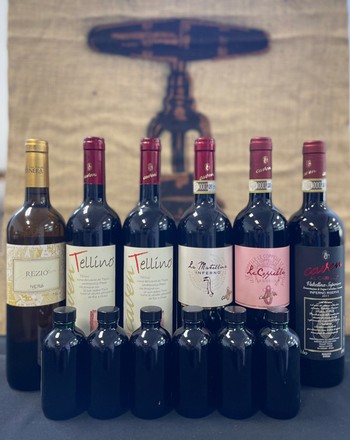 Caven Virtual Tasting Kit
This tasting kit is designed to accompany our virtual tasting "Caven: Masters of Nebbiolo in Valtellina" on Thursday, July 8th at 5:00pm.
Do you love Barolo and Barbaresco? You won't want to miss out on this tasting of Chiavannesca (aka Nebbiolo) from the masters of "heroic winemaking" in the little-known region of Valtellina. Winemaker Stefano Nero will join us live to guide us through six wines from their tiny family owned estate. These wines are often described as somewhere in between Burgundy and Barbaresco- they are insanely delicious, elegant and complex.
This tasting kit consists of a 4oz tasting bottle of each of the following wines:
Tasting kits are only available for local pickup at Enoteca Direct in Los Gatos. Kits will be available for pickup during the following time windows:
Wednesday, July 7th: 10am to 7pm
Thursday, July 8th: 10am to 5pm