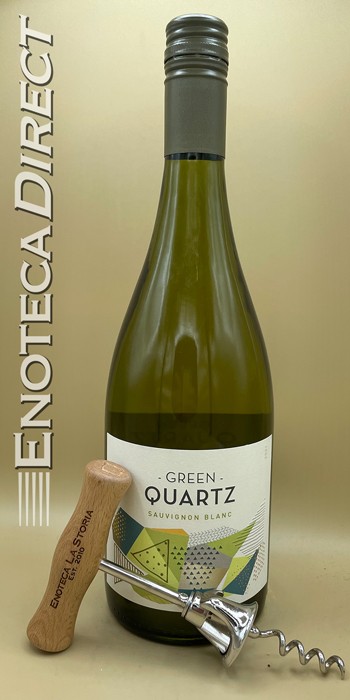 2021 Trasiego Sauvignon Blanc 'Green Quartz'
Casablanca Valley, Chile
100% Sauvignon Blanc from a single vineyard planted at high altitude with soil composed predominantly of green quartz – thus the name. The grapes are hand-picked by local farmers and their families; the winemaking process is simple and with low intervention. The wine is 100% fermented in stainless steel tanks and it rests on its lees during 3 months after the alcoholic fermentation, gaining flavors and texture, making its taste juicy but persistent. The cleaning process is slow and soft with only natural methods, mainly by gravity and following moon cycles. Filtrations are low also trying to keep the wine's style very pure.
Green-tinged yellow. Pungent and incisive on the nose, displaying lime pith, quince and succulent herb scents and a hint of basil. Nervy, dry and sharply focused, offering energetic grapefruit and bitter pear skin flavors that deepen slowly as the wine opens up. Smoothly blends power and finesse and finishes spicy and long, showing lingering citrus fruit character and a touch of white pepper.
This project was started back in 2015 by a couple of friends and colleagues, native Chileans, who wanted to control their own destiny AND pay respect to the people and resources of their homeland. They each had experience in various aspects of the wine industry. Vicente Johnson has a degree in Oenology and 10 years of experience in viticulture and wine production. Bernardita Court has 8 years experience in marketing. They looked for small grape growers located in privileged terroirs of the Andes, both in Chile and Argentina, and the Coastal Range of Chile. They work using long-term contracts/relationships only with grape growers that are fully dedicated to their vineyards and who are willing to assure the quality and consistency of their fruit and farming practices.