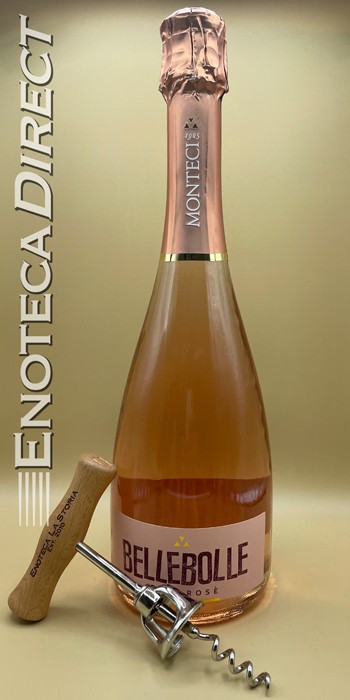 2021 Monteci 'Bellebolle' Brut Rosé Garda DOC
Veneto, Italy
This is the brand new vintage of one of the most popular sparkling wines we've ever carried- the packaging is new, but the quality of the wine inside remains the same!
Made from a blend of organically-farmed red grapes indigenous to the area, using the same technique (the Charmat method) that's used to make Prosecco - which leads to a lighter, softer, more easy-drinking style of sparkling wine. This gorgeous bottle of pink bubbles is dry without being austere- it's nice and soft on the palate, with juicy but balanced acidity. Great for sipping on the porch as an aperitif or with all kinds of food.
Tasting Notes
Bright pink, rosy and vibrant. Aromas of strawberries and fresh cut flowers. On the palate, this wine is crisp, yet soft with delicate flavors of juicy strawberries and fresh herbs.
About Monteci Winery
Founded in 1925, Monteci Winery is now run by the fifth generation of the Righetti family. They own 200 hectares of vines, with 70 being in prime Valpolicella Classico territory and 45 in the Lugana area, all farmed organically and sustainably. Monteci completely embraces the ideals of environmental sustainability, not only in the vineyards but also in the winery: the drying rooms and the winery are powered by a sustainable photovoltaic system, and a full wastewater system treats all of their water use. Their wines are also certified vegan. Their wines consistently represent some of the best values in our shop.