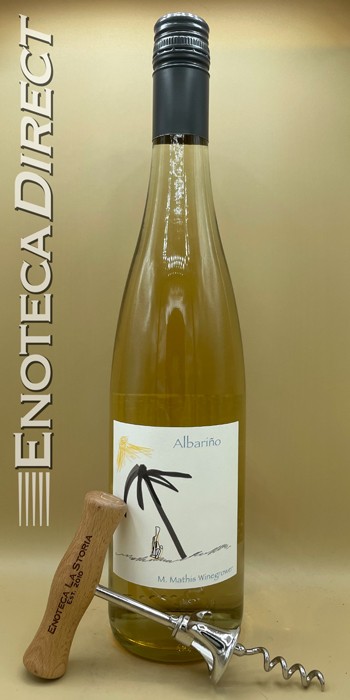 2021 M. Mathis Estate Albariño
Santa Cruz Mountains, California
We're lucky to get two cases of this, the first vintage of legendary local winemaker Marty Mathis's Albariño, planted pergola-style on the estate vineyard off Pierce Road in Saratoga. Marty is best known as the winemaker for Kathryn Kennedy Winery, which his mother founded, as well as his Lateral project in Napa Valley.
100% organic Albariño, made and bottled fully naturally, with no sulfites added. 12.0% alcohol.
Pours a golden straw yellow and shows a nose of baked, slightly creamy yellow apples, ripe citrus, ocean breeze and a hint of leesy yeast. Medium bodied, with a lean texture and flavors of ripe orange, sweet Meyer lemon and more pithy citrus notes, finishing clean and with juicy acidity.