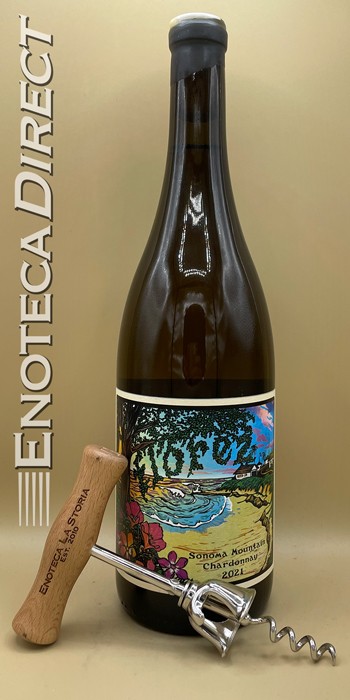 2021 Florèz Wines Chardonnay 'Pegleg'
Sonoma Mountain, California
100% organic Charodnnay from the Minnes Vineyard. Steep south-facing hillside with well-drained metavolcanic soils. Farmed by James's friend and peer David Rothschild, an upcoming figure within the natural California winemakers garde as a proud and skillful organic grower. Half of the fruit was foot tread, and pressed the following day. The other half was direct pressed. Hence the name Pegleg, one foot in one foot out (also David is half pirate). Both were barrel fermented in neutral French oak with native yeasts & bacteria. Topped, left undisturbed & sur lie for 10 months before a single racking, then bottled. No additives including no added sulfites.
Aromatics of lemon curd, nectarine, creme brûlée, and nuts define the nose. Akin to aged champagne and some Jura-type Chardonnays. A bright palate with minerality and texture. Dry, yet creamy with firm acidity.
Florèz Wines was started by James Jelks in 2017. James grew up in the Santa Cruz area and was schooled in winemaking at nearby UC Davis. He worked in wineries all over the world for 10 years before returning home to make wine in the Santa Cruz area. He is farming some vineyards himself, always dry-farmed, and is also sourcing some fruit from organic and sustainable vineyards. He always works with native yeasts, does not use additives except for a minimal amount of sulfur at bottling, and does not filter the wines. The labels are Japanese-style woodcuts by James's friend & tattoo artist Drew Nelson.