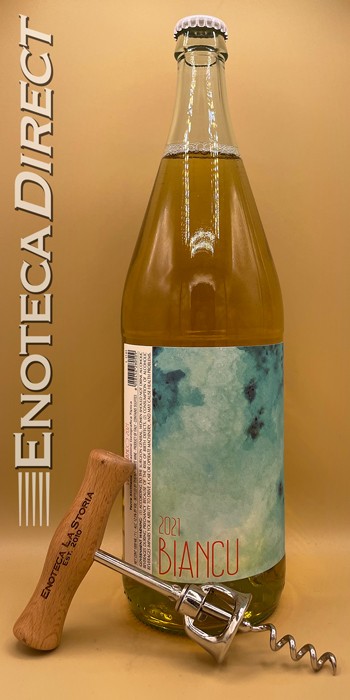 2021 Due Terre 'Sicilitri' Biancu
Sicily, Italy
The Biancu is 60% Cataratto (from 20 year old vines) and 40% Grillo (from 15 year old vines), all certified organic. These high elevation vineyards are situated at 450-500 meters above sea level, which is significant elevation for Sicily. The wine making is quite simple: grapes were harvested in mid September, fermented on native yeasts at a cool temperature for 15 days on the skins, racked and aged in stainless steel. Bottled unfined and unfiltered. 7,200 one liter bottles were made.
Tasting Notes
Grown at a very high elevation, this white blend combines the best of these two native grapre varietals. From the Cataratto, we get citrus fruit and flowers (lemon zest, wild oranges and citrus blossoms), tropical fruit such as grapefruit and passionflower with a touch of fine herbs and sweet spices. From the Grillo, we get some body, great juicy acidity and jasmine, pear, quince, lemon, and cashew notes, with a hint of flinty smokiness on the finish.
About Sicilitri (Due Terre)
This is the newest project from Catherine and Vito of Due Terre wines- liter bottles with a crown cap closure, still using only native Sicilian varietals, bottled unfined and unfiltered. The sourcing for the grapes comes from family vineyards and long term contracts from no more than an hour away from the winery. The concept behind the liter bottles was to create a product that from year to year can change as far as varietal breakdown- the wines are focused on a particular style and high level of drinkability. They must be light on their feet, low in alcohol (max 12.5%), refreshing, and a great value. All of the labels were 100% designed by Catherine from the lettering to the original artwork. They are done in watercolor and pen and drawn from her personal photographs taken in the northwest of Sicily.