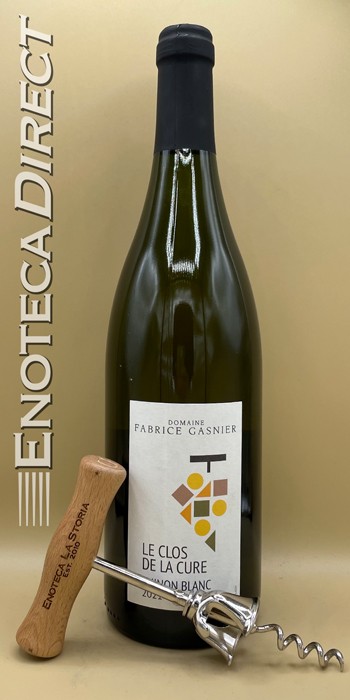 2021 Domaine Fabrice Gasnier Chinon Blanc "Le Clos de la Cure"
Loire Valley, France
100% Chenin Blanc, a rare white from the red-dominant region of Chinon! The vineyards are in a prime location with south facing slopes on the north side of the Vienne about eight miles east of Chinon, and the vines average 45 years old. The Gasniers employ biodynamic techniques in farming and natural fermentations. There are varying soil types across their parcels and which include granitic gravel, sand, clay, and limestone.
Aromas include rich yellow fruits, nectarines, honeysuckle, jasmine, and narcissus. Flavors include green apples, white grapefruit, and white peaches. There is a medium to full body, perfect balance and acidity, and a refreshing full finish.