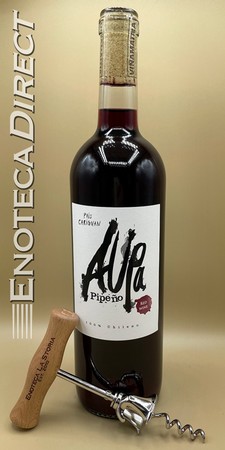 2020 Viña Maita Aupa Pipeño
Maule Valley, Chile
The wine is light in color with bright notes of crushed raspberry, wild strawberry, and rose petals that lead into underlying hints of dried herbs, mint leaves, fennel and thyme. This fruit driven, easy drinking wine with a bit of animale has fresh acid with low tannin and can be enjoyed with a slight chill.

Pipeño is the traditional method of winemaking in Chile, which dates back to the late 16th century. The Aupa Pipeño from Viña Maitia is an old school blend of 80% País (aka Mission/Listan Negro/Criolla Grande) and 20% Carignan from a 10 hectare, 120-year-old, dry farmed vineyard.

Frenchman David Marcel is the producer and winemaker of Viña Maitia with his Chilean wife Loreto in the Maule Valley of Chile. Marcel comes from the French Basque Country and has been involved with wine in Chile for a long time. He was one of the first winemakers in Chile to succeed in the production of quality, craft Pipeño starting with the 2013 vintage. The combination of the traditional production method and the traditional grape varieties lead to a very unique, herbal, and quaffable wines that are incredible values. Aupa!