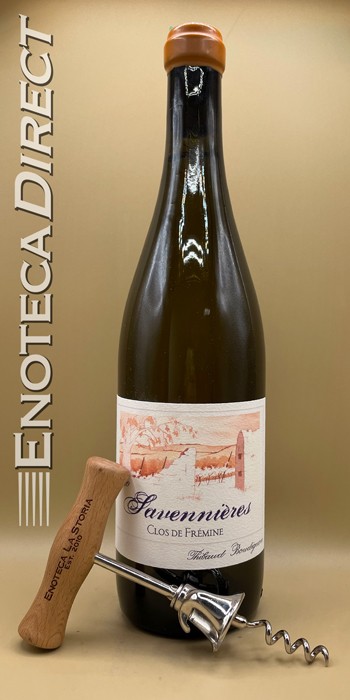 2020 Thibaud Boudignon Savennières "Le Clos de Frémine"
Loire Valley, France
100% Chenin Blanc, Organic - Practicing Biodynamic. Natural fermentation. From the lieu-dit adjacent to "Clos de la Hutte" in Possonniere, Site of a former monastery. Grown on sand and schist, Planted in 2015 – massal selection.
This site adjoins Clos de la Hutte separated only by stone walls surrounding each Clos and a tiny road between and is planted to 1.5ha of vines from massale selection the original material coming from vines of more than 100 years old. Sloping towards the Loire with a fine cover of sand blown over the underlying schist over many millenia, this conveys a silky elegance to the resulting wine giving this wine more immediacy enabling this wine to be appreciated in its youth. Distinctive, pure and utterly compelling.