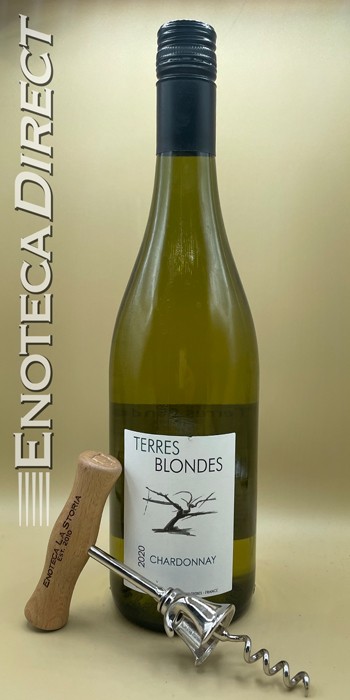 2020 Terres Blondes Chardonnay
Languedoc, France
Amazing value Chardonnay from Corbières in the Languedoc! The farming ethic is one of lutte raisonnée, or pragmatically sustainable. No herbicides or pesticides or chemical fertilizers are employed. From a high-elevation vineyard and aged entirely in stainless steel, this zippy, smashable Chardonnay is sure to be a crowd pleaser!
Tasting Notes: This lively, zesty white offers up focused notes of honeydew melon and citrus flavors, along with hints of white flowers, orange pith and minerality. The pure flavors of this un-oaked Chardonnay are perfect with food but will also be delicious on their own.
About Terres Blondes: Terres Blondes is a project by from Jean-Sébastien Marionnet (son of famed Touraine winemaker Henri Marionnet): the estate contracts with like-minded growers from the region to assemble amazing values that are true to the grape and terrior. The winery is nestled in the village of Soings, 30 km south of Blois, deep in the forests of La Sologne. Here, the vines benefit from a mild climate and their unique situation, resting at the highest point between the Loire and Cher rivers. This ensures excellent maturity of the grapes and provides shelter against spring frosts.