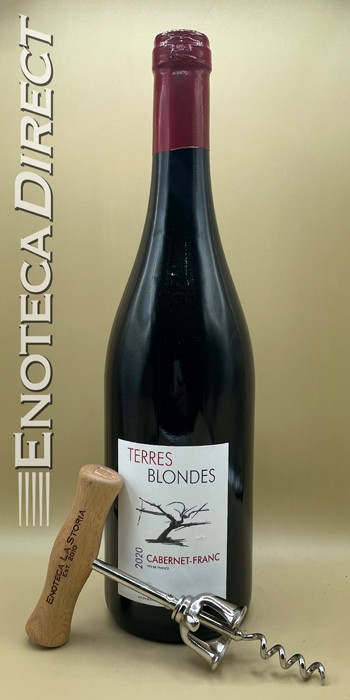 2020 Terres Blondes Cabernet Franc
Loire Valley, France
100% Loire Valley Cabernet Franc at a steal of a price! The grapes hail from the Loire-et-Cher in the Touraine. The farming ethic is one of lutte raisonnée, or pragmatically sustainable. No herbicides or pesticides or chemical fertilizers are employed. After being harvested by hand, the grapes are carbonically macerated and aged without oak. Fresh and delicious, this budget-friendly Franc deserves a place on the table.
Tasting Notes: This wine has the whole package: fruit, earth, acid, and balance. The nose unfolds with dark berry fruits, herb, and turned soil. The palate is medium bodied and smooth with boysenberry, plum, and savory herbs, and the long finish has the trademark Cabernet Franc spice. Enjoy this with food or on its own. Tons of flavor here for such a reasonable price!
About Terres Blondes: Terres Blondes is a project by from Jean-Sébastien Marionnet (son of famed Touraine winemaker Henri Marionnet): the estate contracts with like-minded growers from the region to assemble amazing values that are true to the grape and terroir. The winery is nestled in the village of Soings, 30 km south of Blois, deep in the forests of La Sologne. Here, the vines benefit from a mild climate and their unique situation, resting at the highest point between the Loire and Cher rivers. This ensures excellent maturity of the grapes and provides shelter against spring frosts.