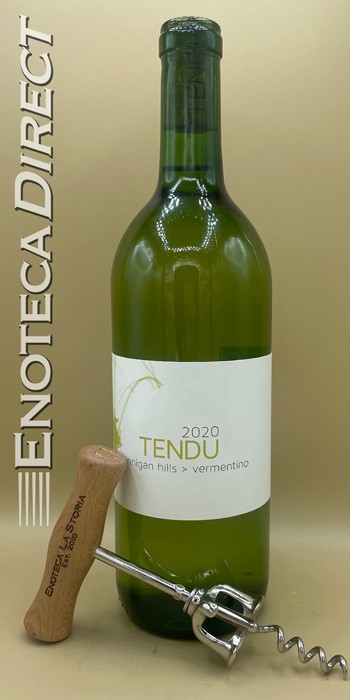 2020 Matthiason 'Tendu' Vermentino
Dunnigan Hills, California
The Tendu line-up is a separate project created by the Matthiasson Family with a focus on fun varietals that deliver exceptional value. This 100% organic Vermentino is a light and refreshing style that has far more complexity than one would expect from a 10.5% abv.
Tasting Notes: Aromas of Kaffir lime, crisp snow peas, honeydew melon, and a chalkyness that hints at the creamy texture on the mid-palate, leading in to a crisp and mouthwatering finish.
About Tendu/Matthiasson: In 2012, Steve and Jill Matthiasson embarked on a new project to produce handcrafted, affordable natural wines under the Tendu label. Tendu, a French play on "tension" (winemaker lingo for "juicy"), focuses on overlooked vineyards and varieties. Together, they have worked decades in creating better farming and viticulture practices in California. In 1999 Steve co-authored the California manual on sustainable vineyard practices. In 2002 he started consulting on vineyard practices in Napa. He still loves the challenge of solving vineyard problems for others, but since 2003 the primary focus has been on the family's farming and winemaking. Jill pioneered "farmer to farmer" networking for sustainability in the early 90s while working for a family farming non-profit, and ran programs training farmers on direct sales, such as CSAs and farmers markets, before local food had the momentum that it has now. As the family grew, that passion translated into more local action, like teaching cooking from the garden classes in the local grade school, and serving on the Napa Farmer's Market board. She runs the business side of the family farming and wine business.
Wine Specs
Appellation
Dunnigan Hills