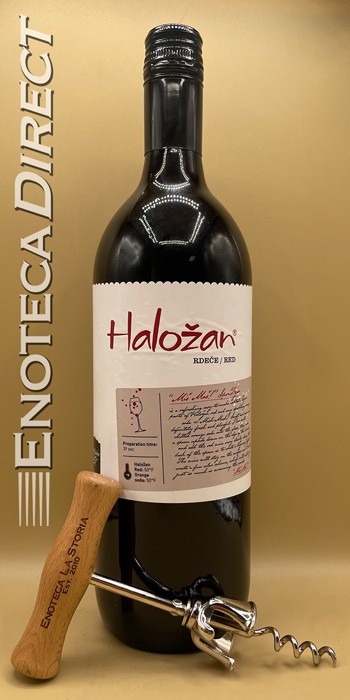 2020 Pullus Haložan Red Blend 1 Liter
Štajerska, Slovenia
The Haložan blend is one of the most traditional local wines in Štajerska. A dry blend of Blaufränkisch, Pinot Noir, Blauer Kölner, Zweigelt and Gamay from dry farmed vineyards with environmentally friendly cultivation, following the integrated farming guidelines of Slovenia. Made from perfectly ripe grapes that were picked by hand three times over the span of September. All varieties were picked and fermented separately. Controlled cold fermentation with 2-3 weeks of skin maceration, and undergoing full malolactic fermentation. The wine is aged for 6 months in both stainless steel tanks and large wooden oak casks. Blended, coarsely fined and filtered before bottling.
Tasting Notes
Juicy and bright, yet elegant maintaining a medium body, bright red fruit acicity and smooth tannins. This wine is fresh and fruity, packed with sour cherry, strawberry and a touch of middle eastern spices. Try it chilled!
About Ptusjka Klet
Ptujska Klet is the oldest winery in Slovenia - its cellars dating to 1239 lie labyrinthine beneath the streets of the city of Ptuj. Its famous wine archive contains the best vintages of the 20th century, including all vintages since 1946. Since Slovenian independence in 1991, the winery has adopted the modern practices of international winemaking, and now produces premium varietal wines and blends from grapes that are hand-harvested from the terraced vineyards around Ptuj. A diverse geological soil composition, consisting mainly of gravel and clay, with the lower layers usually covered by a layer of marl. The winemaker is Bojan Kobal.