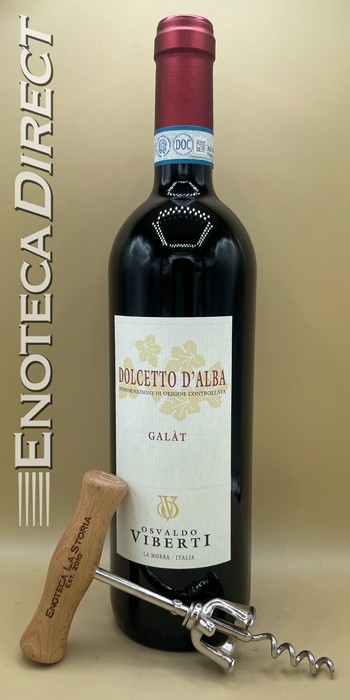 2020 Osvaldo Viberti Dolcetto d'Alba 'Galàt'
Piedmont, Italy
This 100% organic Dolcetto is sourced from a single vineyard- Serra dei Turchi- planted in chalky clay soils in Barolo's prestigious La Morra subregion. Fermented and aged entirely in stainless steel to preserve freshness. The winemaker here is Sergio Molino, a native of La Morra and star consultant to some of Barolo's best under-the-radar estates.
Tasting Notes
Contrary to its name, which means "little sweet one," this is a dry, fresh and fruit forward red wine on the lighter to medium bodied side. Balanced and smooth, with aromas and flavors of dark berries and cherries and spicy supporting notes. Finishes smooth, with great balance between juicy acidity and soft tannins.
About Osvaldo Viberti
Osvaldo Viberti produces Barolo, Barbera, Dolcetto, Langhe Nebbiolo and a little known but wonderful white called Langhe Nascetta. The 10-hectare Azienda produces about 40,000 bottles per year with input from a winemaking consultant. Osvaldo remembers fondly helping his grandfather farm grapes to sell from their vineyards. His father began making wine but not bottling. In 1993, Osvaldo took control and began bottling and marketing his wine. Today, he is joined in this endeavor by his wife Carla and children Paolo and Anna.
Viberti farms naturally and organically without certification. He has not used pesticides in years. All the bunches are destemmed and almost all of the fermentation is naturally occurring. He does manual pump-overs and pushes down the caps by hand.