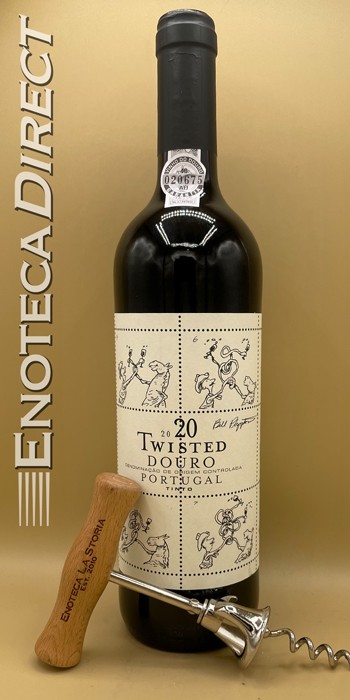 2020 Niepoort Tinto 'Twisted'
Douro, Portugal
From vineyards ranging in age between 10 to 40 years old. This is a field blend with around 30 different varieties the predominant ones are: Touriga Franca, Touriga Nacional, Tinta Roriz and Tinta Amarela. Fermented in stainless steel vats. 25% of the wine is aged for 14 months in used French barrique and large oak vats, and the other 75% is aged in stainless steel.
The wine has a beautiful, intense ruby color. The aromatic profile of the wine is elegant, boasting mineral notes in perfect harmony with balsamic, floral and fresh red fruit aromas. The palate is light and elegant, with smooth but persistent tannins and a pleasant acidity which makes the wine easy to drink and enjoy.
There is a revolution happening in the Douro, and Dirk Niepoort is leading the troops. For centuries this part of Portugal has been known only for its port, but today, many of these Portuguese winemakers are beginning to make red and white table wines with the same grapes that have traditionally only been used for ports.
Dirk was born in 1964 to a traditional Port family that has been in business since 1842. The first wine Dirk participated in making was the Niepoort Vintage Porto of 1987. At the time, the family owned no vineyards, and had to source all its wine and grapes from other growers. Since then, he took over the management of the winery and set to purchasing top, old-vine, steep vineyards to secure top quality grapes. He also started a project of making dry wines, from these prized, generally north-facing vineyards. Today, the Niepoort family owns 80 hectares of vines in the Douro, all farmed organically, incorporating some biodynamic principles as well.