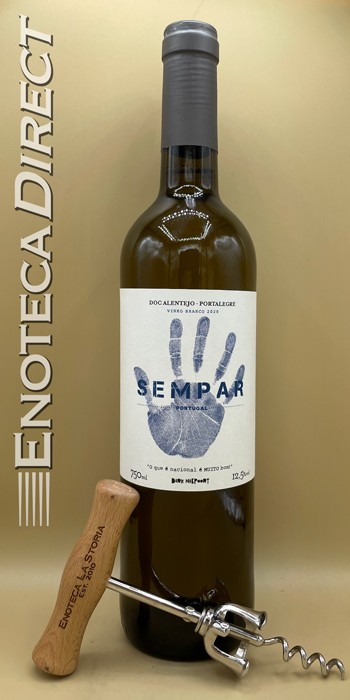 2020 Niepoort Sempar Portalegre Branco
Alentejo, Portugal
Made from a blend of Bical, Fernão Pires, Alvarinho, Verdelho and Arinto from the Portugeuse sub-region, Portalegre. Sempar" means "unequalled", "unique", "incomparable" – a name which perfectly represents the style of Niepoort's wine philosophy: uncomplicated wines which give maximum expression to the vineyards from which they are created.
Tasting Notes
A pure and fresh bouquet combines blossoms and fresh herbs on a foundation of citrus. Its elegant palate displays beautiful acidity.
About Niepoort
There is a revolution happening in the Douro, and Dirk Niepoort is leading the troops. For centuries this part of Portugal has been known only for its port, but today, many of these Portuguese winemakers are beginning to make red and white table wines with the same grapes that have traditionally only been used for ports.
Dirk was born in 1964 to a traditional Port family that has been in business since 1842. The first wine Dirk participated in making was the Niepoort Vintage Porto of 1987. At the time, the family owned no vineyards, and had to source all its wine and grapes from other growers. Since then, he took over the management of the winery and set to purchasing top, old-vine, steep vineyards to secure top quality grapes. He also started a project of making dry wines, from these prized, generally north-facing vineyards. Today, the Niepoort family owns 80 hectares of vines in the Douro, all farmed organically, incorporating some biodynamic principles as well.
Tawny to Colheita and Garrafeira (a tawny aged in 10L glass bottles, that only Niepoort makes), and from Ruby to Vintage. The dry wines, which now make up about 75% of the winery's production, include whites Redoma and Redoma Reserva, and reds Vertente, Redoma, Batuta, and Charmes.