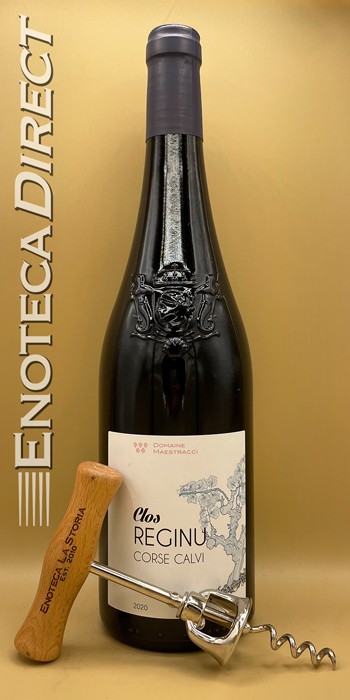 2021 Maestracci 'Clos Reginu' Corse Calvi Rouge
Corsica, France
35% Niellucciu (aka Sangiovese), 30% Grenache, 15% Sciaccarellu, 15% Syrah, 5% Mourvèdre, all farmed organically and biodynamically. The fruit comes from a 5 hectare vineyard site (the domaine's youngest vines) on granite soils at the base of Monte Grossu. Handpicked, fermented and aged in tank for freshness, and bottled unfiltered.
Did you know that red wines can be porch pounders too? This light bodied, supremely juicy red wine is the perfect late winter and spring gulper. Bursting with aromas and flavors of gorgeous fresh strawberry and wild Mediterranean herbs, this wine is just a joy to drink and will complement almost any meal.
High in the foothills of Monte Grossu mountain, inland from Calvi, lies the granite plateau of Reginu, an area long known for U Vinu di E Prove – the wine of the Prove, as the micro-climate is known. The particularity of the plateau is the exposition to hot and dry daytime temperatures with high altitude cool nights, all within a short distance from the sea and regular maritime winds. The plateau has been continuously used for vine and olive growing for centuries, and was once the site of a major olive pressing operation that supplied a large part of France with its olive oil. In 1945, when the owner of the olive oil mill packed up and moved his operation to colonial Algeria in search of bigger land and greater profits, Roger Maestracci saw a golden opportunity and moved in. Within a few years the domaine had established a firm reputation in the area and when it came time for Roger to retire in the early 1980's he passed along the reins of the domaine to his son-in-law, Michel Raoust, who has since handed over the winemaking and winery management to his daughter, Camille-Anaïs Raoust. The wines Camille makes are quintessential Mediterranean food wines.