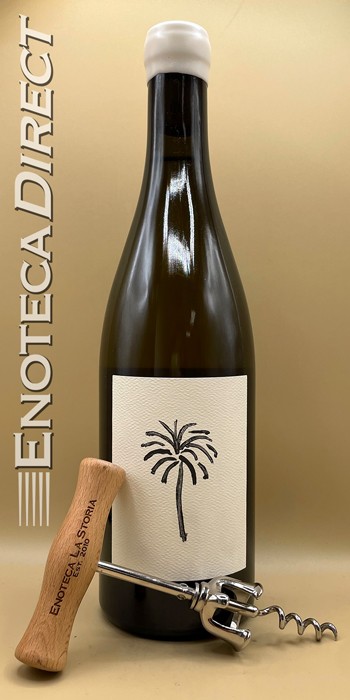 2020 Las Jaras Chenin Blanc 'Cézanne'
Mendocino County, California
One of the best domestic Chenins we've ever tasted! 100% Chenin Blanc, whole cluster pressed with no skin contact and fermented with native yeasts. Fermented in a combination of concrete eggs, new and used oak of various sizes (demi-muids, puncheons and barrels). Bottled unfined and unfiltered. 521 cases made.
Cézanne is that type of wine: its minerality sparkles on the tip of your tongue, then, as the wine evolves in your mouth, you get these tantalizing savory notes that stick with you through the long finish. Typically, people look for wooly or linalool notes in California Chenin Blanc, but that is not the flavor profile that we are after. We put this wine on par with our favorite Chenins from the Loire Valley. Cézanne opens up with a nose of wet stones, brioche, and toasted almond. The palate is taut and builds through the mid-palate to show layer upon layer of quince, pippin apple, and apricot. The wine has a very long finish filled with mineral and acid touches that make you salivate for more. A very balanced wine, but what sticks out the most are textural sensations: roundness, mineral, and acid.
Discovering all the various aromas and flavors is like a treasure hunt. This wine drinks very quickly because it is so refreshing. Make sure to allow the wine to open up a bit before consuming it all! Drink this wine alongside dishes with bright flavors and fresh textures: fish tacos, oysters, salads, and anything grilled are all perfect partners.
The grapes for this wine come from the Norgard Vineyard, which was planted in 1980 and is set up with a quadrilateral cordon system that was popular in those days. The vineyard is situated on a northwest slope on the east side of the Ukiah Valley.The soils are the famed pinole series, which is well drained and moderates vigor. The vineyard is conventionally farmed and is going to be farmed with only organic-approved products as of 2022. The berries on the cluster are very small, which gives intense flavors.