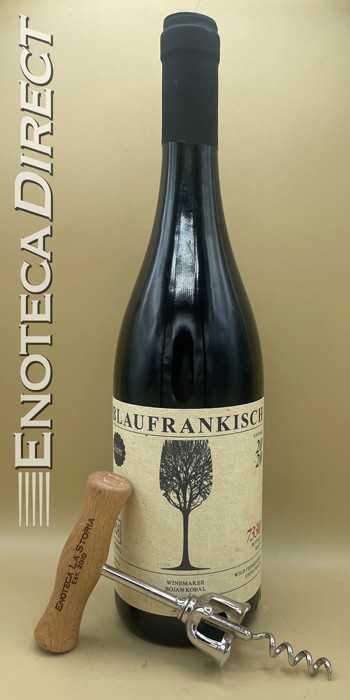 2020 Kobal Blaufränkisch 'Roots'
Štajerska, Slovenia
This 100% Blaufränkisch comes from the private family vineyards of Bojan Kobal. A diverse geological soil composition, consisting mainly of sand and clay with marl in the lower layers. Environmentally friendly cultivation, following the integrated farming guidelines of Slovenia. The wine is fermented with native yeasts, is unfiltered and given a very low dose of sulfur right before bottling. The wine is aged in a combination of stainless steel tanks and used large oak barrels.

Tasting Notes
This is a delightful, multi-layered and elegant expression of the Blaufränkisch grape, full of spicy dark fruit flavors, smooth tannins and a refreshing acidity. The nose and taste is reminiscent of dark cherry, black pepper and chocolate. The finish is long and velvety smooth. Pair this any mushroom dishes, poultry and game. The wine has a great antioxidant potential, it is rich in resveratrol, the most powerful antioxidant in the world of wine.

About Kobal
Kobal wines come from the Haloze appellation in Štajerska Slovenia. Since the Roman times, Haloze has been considered one of the top wine-growing sites in Central Europe. The soil of these steep slopes consists predominantly of marl, and the roots of vines that average 35 years old go deep into the ground to absorb minerality. Owner and winemaker, Bojan Kobal, is the true scientist of his craft. The amazing variety of styles of wines he produces shows that there is nothing he cannot do. The lineup of fresh Kobal whites is Bojan's expression of Haloze fruit and varietal character.