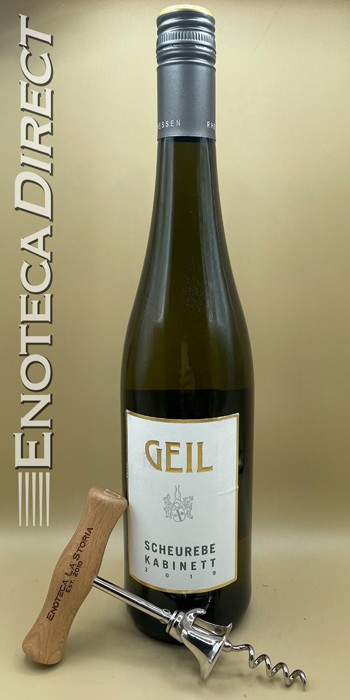 2020 Geil Bechtheimer Scheurebe Kabinett
Rheinhessen, Germany
100% Scheurebe. The Scheurebe grape is a crossing of Riesling and Bukettraube, and was created by German viticulturalist Georg Scheu in 1916. Scheurebe is regarded as an aromatic variety due to its pronounced bouquet of blackcurrants, tropical fruit and stone fruit. For this wine, the grapes are sourced from multiple vineyards, pressed with minimal skin contact, and undergoes a cold fermentation in stainless steel.
Tasting Notes: Quince and pink grapefruit dominate the nose and the glossy yet surprisingly buoyant palate. The soft, gentle finish with its mere hint of sweetness is delightfully complemented by cooling mint infusion and a suggestion of ripe Persian melon.
Winery Notes: Johannes Geil-Bierschenk, who farms 30 hectares of Riesling and many forgotten varieties in the village of Bechtheim, is an emblem of the new generation in the Rheinhessen committed to lower yields and higher quality. His ancestors were some of the very first to cultivate and bottle wine here; indeed, plantings in Bechtheim were recognized as superior in the region in the early tax maps of 1780.