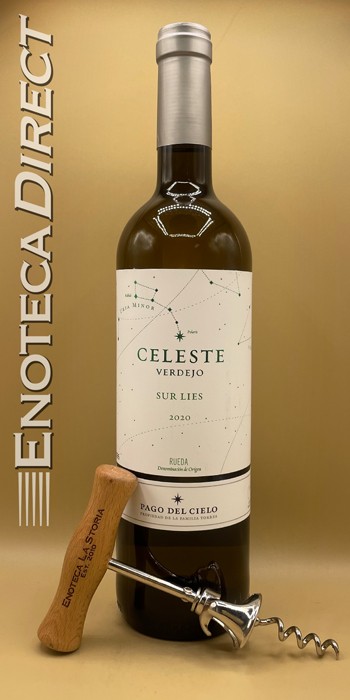 2020 Familia Torres Verdejo 'Pago del Cielo'
Rueda, Spain
85% Verdejo, 15% Sauvignon Blanc. Sees three hours of skin contact before fermentation in stainless steel tank. The wine was then aged on the lees for four months before bottling. Alcohol is 13%.
Tasting Notes
Lightly aromatic nose of both citrus and tropical fruits with some herbal, wild fennel and chalk hints. Medium bodied with lots of texture although not a ton of leesy-ness, still very clean and crisp with a similar interplay of pithy citrus and soft tropical fruit. Finishes long with a slight nutty overtone. Delicious!
About Pago del Cielo
Familia Torres and the Torres family have been involved in winemaking for almost five centuries- the first mention of their relation to wine dates back 1557, when they were in control of one of Spain's major shipping companies. The winery itself was founded in 1870 by Miguel Torres Vendrell, and has passed its way through five generations of family ownership (all named Miguel!) until today- currently at the helm is Miguel Torres Maczassek. They now produce wine from 9 DOs across Spain, although the family seat is in Penedès, where it has been for over 300 years. They have a commitment to sustainability- they reduced the CO2 emissions of their business (which is quite large) by 30% from 2008-2020 and aim to reduce an additional 80% by 2050. Their programs include reforestation, forest management, and biological waste water treatment and purification, along with rainwater storage, carbon capture and reuse, biomass boiling, solar panels, electric vehicles, and geothermal heating and cooling.