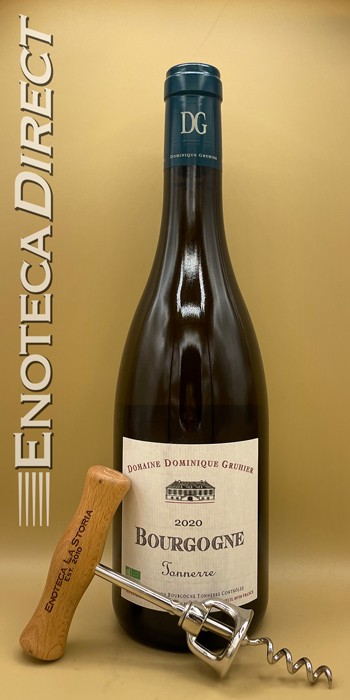 2020 Dominique Gruhier Bourgogne Tonnerre Blanc
Burgundy, France
Amazing value Chardonnay from Epineuil, Burgundy. Organic (certified in 2014), indigenous yeast fermentation, aged for 10 months in a mix of stainless steel and older barrels, minimum of sulphur added. Vineyards are on Kimmeridgian limestone just like nearby Chablis.
Starting with a small vineyard in 1990, Dominique Gruhier has weathered a multitude of set backs (fire, frost, cellar collapse, extortion, lawsuits), but has come through it all with stunning values from Northern Burgundy. Just ten miles from Chablis, this was a renowned region a few centuries ago, but phylloxera and wars took their toll, and now (even after a bit of a resurgence), there are just over 100 hectares of vineyards planted in the Bourgogne-Epineuil and Bourgogne-Tonnerre appellations.
With beautiful citrus fruit and balanced texture, this drinks like Premier Cru Chablis but at half the price!