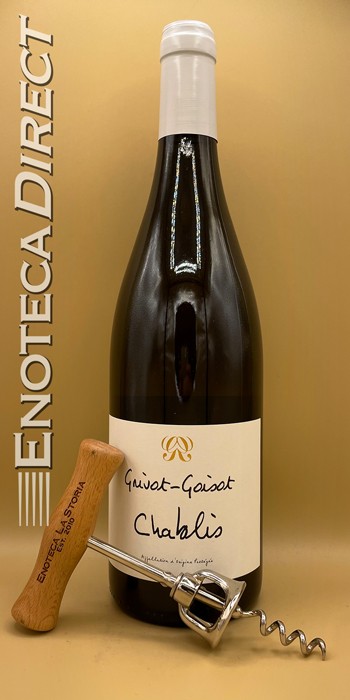 2020 Domaine Grivot-Goisot Chablis
Burgundy, France
100% Chardonnay from a three hectare vineyard with vines averaging between 20 to 40 years old on classic Kimmeridgian limestone soils. Sustainable farming in conversion to organic, natural fermentation. Aged only in stainless steel.
As with all great Chablis, it's all about restraint and minerality. All the trademark elements are there: bright citrus, tart apple, chalky texture, briny salinity. With gentle notes of acacia blossoms and lime, the finish is steely and zippy. A shellfish wine par excellence!
Domaine Grivot-Goisot is a family owned winery located in the North of Burgundy in the heart of the Auxerrois, in a village called Saint-Bris le Vineux, known in Burgundy for exceptionally producing Sauvignon. Historical recollections from Saint Bris attest that the Goisot family already owned vineyards in the 15th century, but it was in 1947 that Serge Goisot took the family winery to the next level by launching into the production of bottles. Today, Anaëlle Goisot and René Grivot manage an estate that covers an area of 27,5 hectares and produces prestigious appellations such as Chablis, Chablis Premier Cru as well as Saint Bris, Bourgogne Côte d'Auxerre, and Bourgogne Aligoté. The family utilizes sustainable viticultural practices that are continuously improving year after year. It is for this reason that they receive in 2020 the High Environmental Value Label (HEV). Meanwhile they continue converting all farming to Organic.