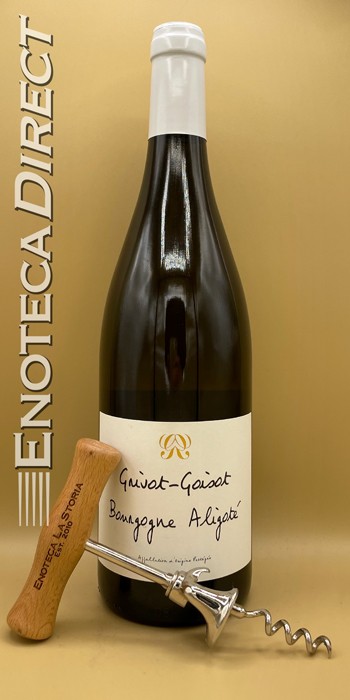 2020 Domaine Grivot-Goisot Bourgogne Aligoté
Burgundy, France
As Burgundy's other white grape, Aligoté has long been overshadowed by Chardonnay's megawatt star power. Relegated to the lesser vineyards, its wines were everyday sippers, usually mixed with Crème de Cassis to make Kirs. This staple aperitif of Parisian cafes was invented by Félix Kir former mayor of Dijon, who was said to come up with drink after the Germans stole all the red wine. In recent years, winemakers have been giving the grape more attention and care, letting its finer nature shine through. Goisot is just one example. The vines are farmed biodynamically and the grapes hand-harvested. He ferments using native yeast and ages on the lees in stainless steel.
This is is a racy, energetic wine with aromas of lemon custard and peppermint. It's deliciously refreshing, the kind of wine to sip on a hot summer day.
Domaine Grivot-Goisot is a family owned winery located in the North of Burgundy in the heart of the Auxerrois, in a village called Saint-Bris le Vineux, known in Burgundy for exceptionally producing Sauvignon. Historical recollections from Saint Bris attest that the Goisot family already owned vineyards in the 15th century, but it was in 1947 that Serge Goisot took the family winery to the next level by launching into the production of bottles. Today, Anaëlle Goisot and René Grivot manage an estate that covers an area of 27,5 hectares and produces prestigious appellations such as Chablis, Chablis Premier Cru as well as Saint Bris, Bourgogne Côte d'Auxerre, and Bourgogne Aligoté. The family utilizes sustainable viticultural practices that are continuously improving year after year. It is for this reason that they receive in 2020 the High Environmental Value Label (HEV). Meanwhile they continue converting all farming to Organic.