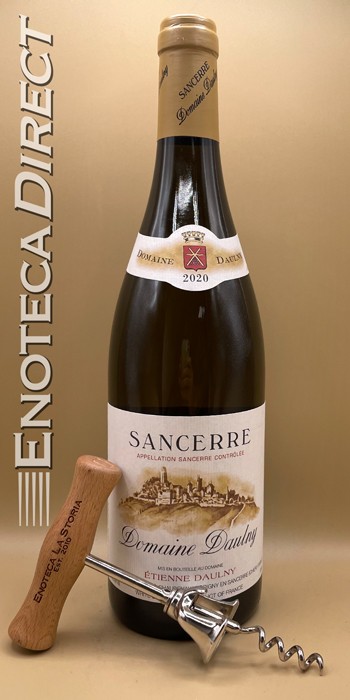 2020 Domaine Daulny Sancerre
Loire Valley, France
Benchmark Sancerre from prestigious vineyards for just $25?? YES! This is 100% Sauvignon Blanc blended from various sites in Sancerre including some of the most renowned parcels in the appellation. This wine is delicious at any price!
Tasting Notes: Made from 40-year-old sauvignon blanc vines, this Sancerre captures the essence of the Sauvignon Blanc with herbal, floral, and citrus aromas and with flavors of tart grapefruit, white peach, and chalky minerality. A small percentage was aged in older oak, giving the wine a bit of extra texture and body.
About Domaine Daulny: Etienne Daulny owns 15 hectares of vines that are divided into about 50 different plots within the Sancerre wine region. Daulny combines diverse plots from varying types of soil, including clay and flint, Portlandian and Kimmeridgian, into his regular cuvée of Sancerre. But Daulny's cuvée normale is far from normal. After all, grapes from some of the appellation's most revered vineyards make their way into this cuvée, including old vine plantings at Les Monts Damnés, Les Bois Butteux, and La Perriere. These southwest facing vines average 40 years of age.