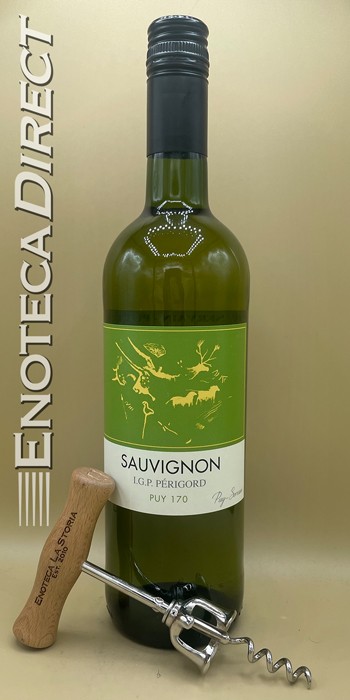 2021 Château Puy Servain Perigord Blanc 'Puy 170'
Périgord, France
100% Sauvignon Blanc. Daniel Hecquet 's house white is known for its high quality at an affordable price. Hand-harvested, carefully sorted, and fermented in temperature-controlled stainless steel tanks at below 20°C to retain freshness.

Tasting Notes
It's a beautifully elegant, fresh, dry white with rich notes of green apple and lime. This Sauvignon Blanc is expressive and well-balanced. It's easy to drink and easy to purchase… great for parties, light salads, or goat cheese.

About Château Puy Servain
Château Puy-Servain, located high in the Montravel and Bergerac appellations, is owned by Daniel Hecquet– one of the region's best and most innovative winemakers. Daniel is an accomplished oenologist, having honed his skills while working at Château d'Yquem and Chateau Figeac before returning home to Puy-Servain. The estate takes its name from the locality, which means Summit (Puy), windy or served by the wind (Servain). The vines that undulate on the slopes of these hills enjoy particularly favorable sunshine. The ideally drained soils cling to a limestone base that favours the minerality of the wines.
PUY 170 derives its name from the elevation (170 m) of the sustainably farmed vineyards located east of Montravel and Bergerac from which the fruit is sourced. In addition to viticulture, this area is interestingly known for raising ducks and draws travelers looking to experience the local cave paintings.