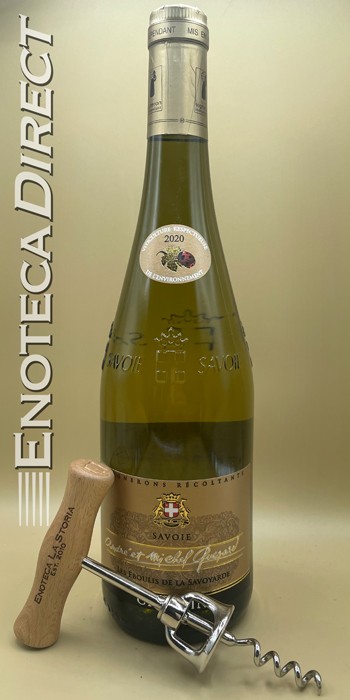 2020 André & Michel Quenard Chignin Blanc
Savoie, France
Like drinking mountain spring water! 100% Jacquere - a white grape native to the Savoie region in SW France. 30-60 year-old vines! Hand-harvested. Native yeasts. After fermentation, the wine is aged in stainless steel on fine lees for 9 months.
Tasting Notes: Could this be the quintessential Alpine quaffer? I will go one step further—this Jacquère grown on Savoie's limestone mountainsides may be the crispest beverage to ever grace your palate. Not overwhelming, its acidity supplies just the right amount of snap to counterbalance the sprightly fruit that bursts over the taste buds. At 11.5% alcohol, the whole rests on a delicate frame, making it all too easy to drain the bottle in record time. Enjoy with raclette, grilled cheese, crispy greens, sushi, kimchi fried rice, mollusks, or simply slake your thirst with this crystalline mountain elixir.
Winery Notes: Michel's grandfather started the domaine in the 1930s. Today, he is joined by his son Guillaume. The Quenards' vineyards are planted to some of the region's best known sites. Their wines highlight the region's diversity of grape varieties and the different terroirs they farm. The stoniness of their vineyards expresses an alpine freshness and lively minerality in their wines.