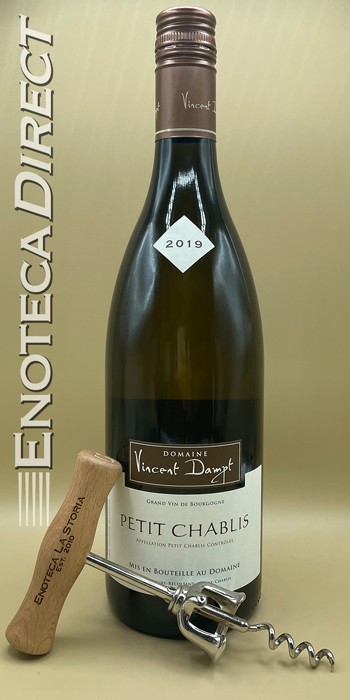 2019 Vincent Dampt Petit Chablis
Chablis, France
Chablis is in his blood! The Dampt family has a long tradition of winemakers, in fact Vincent's brother, Sebastian, his father, Daniel, and grandfather, Jean Defaix, own highly-regarded estates in Chablis.We believe that Vincent is one of the up and coming young leaders of the new generation of Chablis! 100% Chardonnay from 40+ year old vines. Fermented using indigenous yeasts. 85% of the wine was aged in 8 year-old barrels (neutral) and 15% in stainless steel.
Tasting Notes: 'There is very good typicity in the form of mineral reduction and oyster shell to the fresh and citrusy apple and pear-scented nose. The sleek, delicious and vibrant middle weight flavors flash a lovely minerality on the clean and markedly dry but not really austere finale. This is quite good for its level and worth a look." Outstanding /Top Value - Burghound.com.
Winery Notes: Vincent grew up in the world of wine and decided to follow the family tradition when he was just 14 by enrolling himself in wine school in Beaune. He trained in the Jura and with Leflaive in Puligny–Montrachet before heading overseas to New Zealand's Marlborough region. In 2002 Vincent began working with his father as winemaker, and in 2004 inherited a few small plots of vineyards, enabling him to create his own estate.