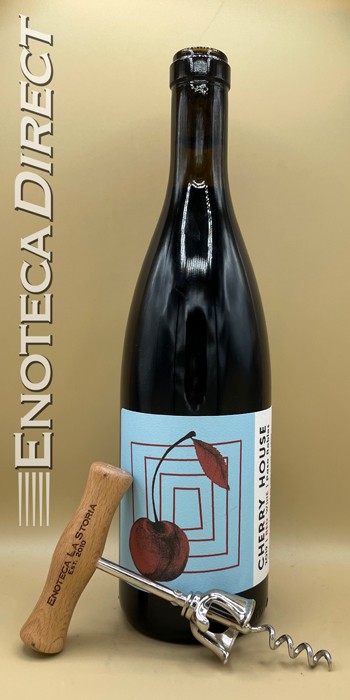 2019 Villa Creek 'Cherry House Red'
Paso Robles, California
Villa Creek is produced from organically and biodynamically farmed grapes, everything is hand-picked and double sorted, sometimes whole cluster is utilized (about 20%) and the winery is Demeter certified with old-vine fruit from some of the most famous vineyards in the North Coast. Ambient yeast, neutral oak, clean, beautiful wines. The backbone of this is Villa Creek's remarkable, high-altitude and limestone laden MAHA Vineyard (where a 14-million-year-old whale fossil was found.) Plus James Berry (think Saxum) and two other top western Paso vineyard sources. Not the sort of fruit you'd EVER expect to see in a $30 red.
Tasting Notes
Aromatics include black cherry, plum, tar, strawberry jam, saffron, cherry blossom, and cardamom. The palate is supple, with notes of blueberries, black cherry, anise, smoke and Chinese five spice. Tannins are fine grained. Oak is present but in the back seat.
About Villa Creek
Cris and JoAnn Cherry moved to Paso Robles in 1996 to open a restaurant, partake in the burgeoning wine scene and raise their children in the country. In 2001, they purchased their first grapes to make wine for their restaurant. And so began Villa Creek Cellars, their best expression of west Paso Robles' Rhone grape varieties.
Today, they farm their own certified biodynamic and certified organic vineyard, the MAHA Estate in the hills west of Paso Robles. They continue to purchase grapes from the region's most esteemed vineyards and strive to create exciting wines that reflect the land from which they originated. Everything is done on the estate according to the cycles of nature, without irrigation, pesticides, herbicides, or other chemical additions. There is a flock of sheep that roam the property under the watchful gaze of their three Anatolian-Pyrenees, along with chickens, pigs, and goats, all helping keep the balance in the soil.