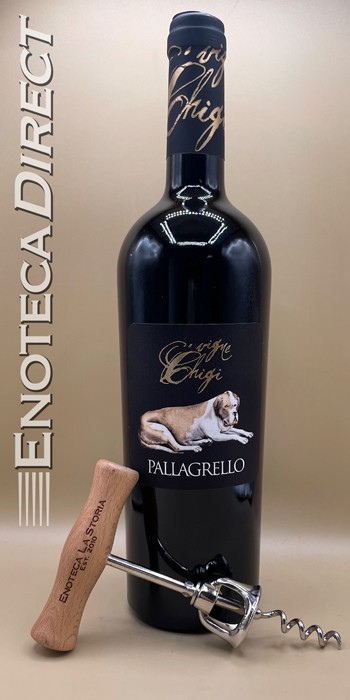 2019 Vigne Chigi Pallagrello Nero
Campania, Italy
100% organic Pallagrello. Aromas include dark cherries, blackberries, boysenberries, blueberries, dark chocolate, strawberries, and hints of red peaches, apricots, and nectarines. Flavors include blackberries, dark cherries, and boysenberries. There is a medium to full body, perfect balance and acidity, and a rich full and minerally finish with a hint of medium tannins.
Food pairings would include Filet Mignon, New York Steak, Roast Beef, Sirloin, short ribs, beef stew, venison, veal chops, roast veal, lamb chops and roast lamb, pork chops and roast pork, BBQ ribs, chicken, salmon, tuna, clams, mussels, seafood pasta, paella, cassoulet, coq au vin, Asian beef, pork, and chicken dishes, Indian lamb curries and Tandoori dishes, Mexican beef and pork dishes, charcuterie, and medium, creamy, and blue cheeses.
Vigne Chigi is in Northern Campania about ten miles north of Capua and about 30 miles north of Naples. The vineyards are around the town of Pontelatone and have perfectly located south facing slopes in the hilly terrain that also contains a lot of volcanic minerality.
Another interesting part of the history of the area and its grapes was that the Bourbon King Ferdinand IV, who was king of Naples and the two Sicilies, was extremely fond of both wines from the two Pallagrello grapes and of hunting and his hunting dogs. His devotion to his hunting dogs was such that he had portraits painted of them which were then displayed in the palace in Capua which was near to the royal hunting grounds. The images of the various dogs have then been adopted by Vigne Chigi to appear on the labels of their wines.