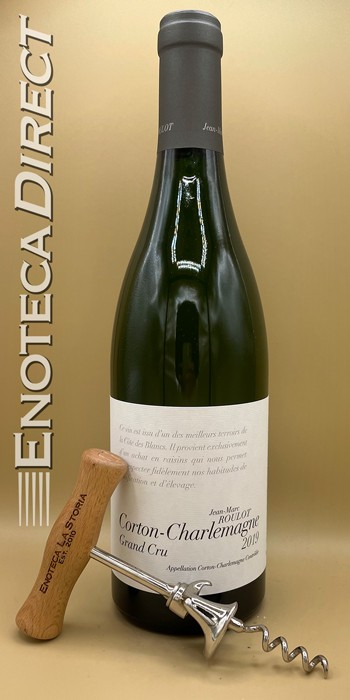 2019 Roulot Corton Charlemagne Grand Cru
Burgundy, France
STRICTLY ALLOCATED- WE ONLY GET ONE BOTTLE!
Jean-Marc Roulot is nothing less than one of the most talented white winemakers in Burgundy. No one disputes this and nor should they. His signature melts to perfection with the top terroirs of Burgundy. The wines are known to have high precision and tension without compromising on a certain richness and complexity. All his vineyards are farmed organically, with soils plowed regularly with de-budding to keep yields limited.
Guy Roulot, a legendary producer of some of the best Meursaults, if not some of the best white wines in the world, has taken the small family estate to stardom. As a result, Domaine Roulot became the master of the lieu-dit, with five main parcels classified as "Cru" located in Meursault and Monthelie.
Guy's sudden death in 1982 left the family in transition, as his son, Jean-Marc, would have chosen to pursue an acting career. With the support and guidance of three winemakers known to him, it was possible to prepare him for the transition, which would take place in 1989, taking over the managerial duties of the estate for good.
Since then, Jean-Marc's progress has brought even more attention to Domaine Roulot, as its wines are now among the most sought-after throughout Burgundy and best recognised internationally.
93-96 points, Jasper Morris- Inside Burgundy. "This year some grapes from Hautes Mourottes have been added to the provision from Les Languettes. Not only does Jean-Marc think this makes a successful mix, but he also has 10 barrels of it! Pale lemon yellow. Sun on the stones, but the stones definitely have the upper hand, medium-plus in body, very delicious, with good tangy notes at the back, absolutely in the mineral style. Tasted: October 2020."
93-95 points, Allen Meadow's Burghound. "Here too there are petrol whiffs on the cooler aromas of green apple, various citrus, anise and elegant floral suggestions. There is impressive intensity; indeed the palate impression is borderline painful at present, to the broad-shouldered yet refined flavors that also brim with minerality and dry extract that helps to buffer the firm acid spine shaping the powerful finale. This too is built-to-age and a wine that should amply reward 12 to 15 years of it. *Burghound Sweet Spot!*"