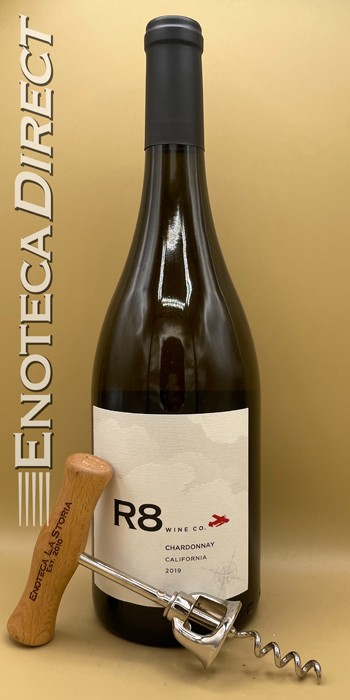 2021 R8 Chardonnay
California
The R8 Chardonnay has a medium golden color with a slight green tint on the edges. The wine is crisp and fresh on the palate with citrus, apple and pear notes, a hint of roasted hazelnut and finishing with a touch of lemon meringue creaminess.
In 1993, Michael Lancaster ventured from his native Ontario to Northern California, driven by a passion for winemaking. After studying viticulture and enology at the University of California at Davis, he worked with such renowned labels as Gloria Ferrer.
In 2000, he cofounded Tin Barn Vineyards, where he became known for exceptional tenacity and winemaking standards. Now a founding member of R8 Wine Co., he works to craft wines of depth and elegance.
Essentially, the "value line" of Sonoma's Tin Barn winery, named for the Sonoma Airport's R8 runway visible from the winery. Aviators and winemakers alike are driven by a keen taste for discovery, R8 is a guidepost for any adventurer seeking new horizons. A joint venture by Canadian and America wine lovers, R8 was launched in 2009 to raise the bar on affordable table wines. Sourcing fruit from highly reputable California vineyards, they create small lots of wine with an unusually fine attention to detail. Their dedication to quality goes above and beyond. R8 Wine Co. was launched with a goal of crafting contemporary wines that equally suit the casual or refined table. Their fruit is harvested from the finest California vineyards.