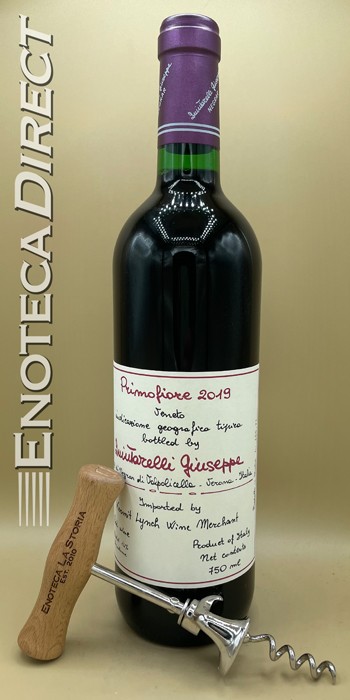 2019 Quintarelli 'Primofiore' Rosso
Veneto, Italy
Primofiore is the name given to Giuseppe Quintarelli's first red wine, and their only red that doesn't undergo the appassimento (grape drying) process, albeit the Cabernets are given a short period of drying before pressing. Quintarelli is a candidate for one of Italy's greatest producers . This is a great introduction to their reds, and a masterful expression of artisanal winemaking at its very best. The wine is not particularly rich, nor heavy (nothing is heavy at Quintarelli) instead this wine is fresh, vibrant, complex and elegant with notes of black cherries, woodland berries, undergrowth, spices and incense and you get a true sense of a wine made by a master of their craft.
• 50% Corvina and Corvinone, 50% Cabernet Sauvignon and Cabernet Franc
• The "first flower" is the youngest red wine released by the estate every year
• Cabernet is partially dried, all other grapes are freshly pressed
• After harvest, grapes left in wooden boxes to continue ripening
• After pressing and fermentation, wine is aged for several years in Slavonian oak barrels
91 points, The Wine Advocate. "The traditional blending formula for this wine sees indigenous grapes (Corvina and Corvinone) face off with French grapes (Cabernets Sauvignon and Franc) in equal parts. The Quintarelli Giuseppe 2019 Primofiore is a terrific entry-level option from a vintage that promises extra fruit weight and richness. The wine opens to dark fruit aromas, with dried blackberry and plum. These various varietal components taste ripe, supple and accessible. The wine comes together with easy balance. "