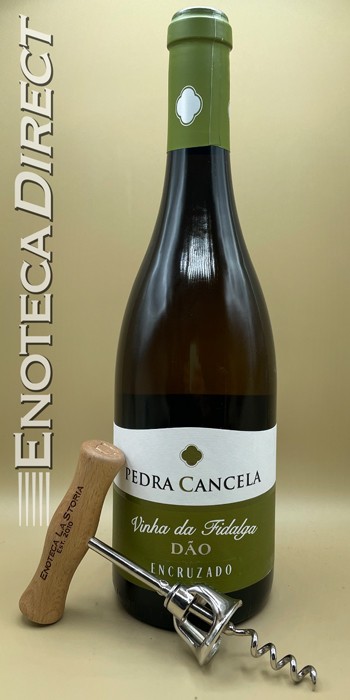 2019 Pedra Cancela Encruzado 'Vinha da Fidalga'
Dão, Portugal
Become enamoured by Encruzado! One of the most interesting and sought-after white grapes of Portugal! 100% Encruzado, grown in sandy granite soils in the subregion called Carrega do Sal. Aged in neutral French oak barrels.
Tasting Notes: The wine displays a bright yellow-gold core moving to a silvery rim, with aromas of white peach, salted lemon, yellow apple, fresh cream, and a hint of smoke. It was aged briefly in used oak barrels, and subjected to bâtonnage (lees-stirring), which lends silkiness to the texture. Fleshy on the mid-palate but crisp and mineral on the finish.
Winery notes: The Pedra Cancela wines are part of a wide-ranging lineup produced by a firm called Lusovini, which is headquartered in the Dão region but produces wines from most of Portugal's other key appellations. João Paolo Gouveia, an agricultural engineer and professor, oversees the Pedra Cancela vineyards and winery, with help in the cellar from enologist Sónia Martins.