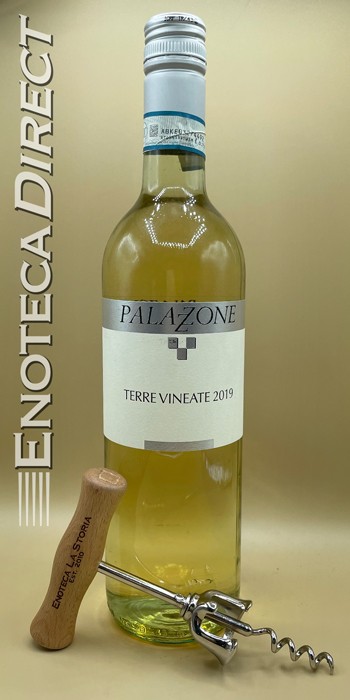 2019 Palazzone Orvieto 'Terre Vineate'
Umbria, Italy
50% Procanico, 30% Grechetto and 20% Verdello/Malvasia from estate vineyards planted on sedimentary clay at 240 to 360 meters elevation. The optimal eastern exposure allows for perfect ripening of the fruit for this wine, first made in 1984. Soft pressed, the fruit is fermented in stainless steel for twenty days.
Tasting Notes
This wine is of an intense straw color. It has an elegant nose that gradually releases a vivid and definite perfume of the white fruit from which it is made. In the mouth the impact is dense and dry and these two sensations balance each other so that the heady aromas are matched by a somewhat dry finish. This wine is best suited for savory pasta recipes, especially with meat of fish, and also goes well with peppery, spicy foods.
About Palazzone
The Palazzone estate in Orvieto is practically the last bastion of estate-bottled wine in this historic Umbrian appellation that dates back to Etruscan times. The wines from this area have been respected for over two millennia, but modern-day carelessness and greed for quantity over quality have taken their toll on its once stellar reputation. This is why we thank goodness for heroes like Giovanni Dubini, the owner of Palazzone, who will never accept defeat.
Giovanni began bottling his own Orvieto only in 1982, and even now, nearly forty years later, he still does everything he can to keep the dream of Orvieto alive. Year in and year out, he makes honest, classic wines with only fruit from his own vineyards. No shortcuts in his vineyards, no tricks in the cellar, just pure, historic Orvieto terroir in every bottle. Lest you think Orvieto is at best a simple wine, a recent tasting of mind-bending older vintages of his flagship Terre Vineate stretched back to the early 1990s, and the wines were strikingly beautiful, alive and incredibly fresh.