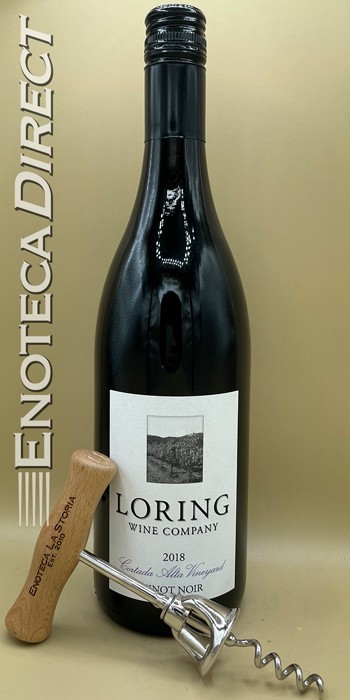 2018 Loring Pinot Noir 'Cortada Alta Vineyard'
Santa Lucia Highlands, California
100% Pinot Noir from clones 23, 667, 777, 828; this was aged for ten months in 10% new French oak and comes in at a restrained alcohol level of 13.5%. Only 300 cases were produced.
"John Peterson approached us a few years ago about sourcing fruit from his then just planted Cortada Alta Vineyard. I took a look at the site and was amazed at the potential. It's waaaaay up the hillside in the Santa Lucia Highlands, and is actually the highest elevation site in the AVA. It takes FOREVER to drive up to it, and when you get there, you feel like you're on top of the world." - Brian Loring
94 points, Wine Enthusiast. "Opulent aromas of creamy baked blackberry and boysenberry pie meet with strawberry rhubarb and sea-salt caramel on the rich nose of this bottling. Warm and heavy spices of star anise and clove decorate the palate, where flavors of plum pudding and blackberry compote make for a powerful sip."