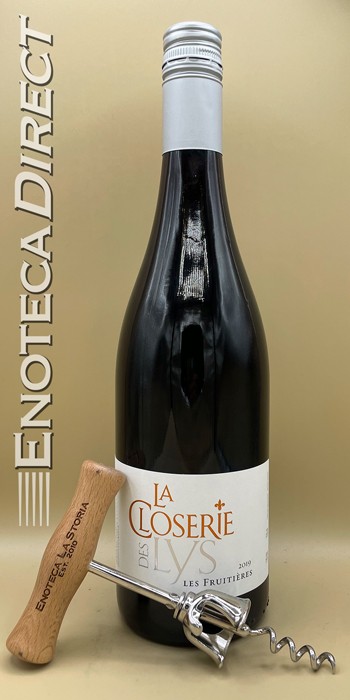 2019 La Closerie de Lys 'Les Fruitières' Rouge
Languedoc, France
Based on Merlot with 20% each of Cab Franc, Grenache and Syrah. Like most of the grapes at Closerie, these are harvested by machine in the early morning hours, and undergo fermentation de-stemmed but not crushed in steel (the weight of fruit in the tank gently crushes the grapes). 6,000 cases produced annually.
Tasting Notes
A nice fruity and aromatic wine at an affordable price from southern France. A combination of red and black cherries, raspberries, blackberries, licorice, spices, earthy with a few vanilla notes as well. Dry, medium plus acidity, medium alcohol and medium body, medium tannins and a nicely balanced finish. The Cabernet notes sing in this mountain red-- herbs, tobacco, and red fruit.
About La Closerie de Lys
Roughly 50 miles south of the old walled town of Carcassonne are the vineyards of Closerie des Lys. They grow deep in the Pyrenean foothills on the sides of two mountains, flanking a little hollow anchored by the village of Antugnac. The village is old and forgotten, with a church that was fortified in the Middle Ages as a bastide against marauding mercenary bands, but few travelers venture off the main road to climb the hill to visit Antugnac and its church.
Closerie des Lys was founded in 1997 by the Collvray and Terrier families who are also partners in Domaine des Deux Roches in the Mâconnais. Closerie's vines are in Limoux's Haute Vallée de l'Aude—the coolest zone of the region, a narrow band following the Aude River from Limoux to Quillan. Local born, Mathilde Fort has been chef du cave since 2013 after a stint at Errazuriz in Chile and training at Domaines Didier Dagueneau, Mas Amiel, Vieux Télégraph and Burgundy's Clos du Tart.