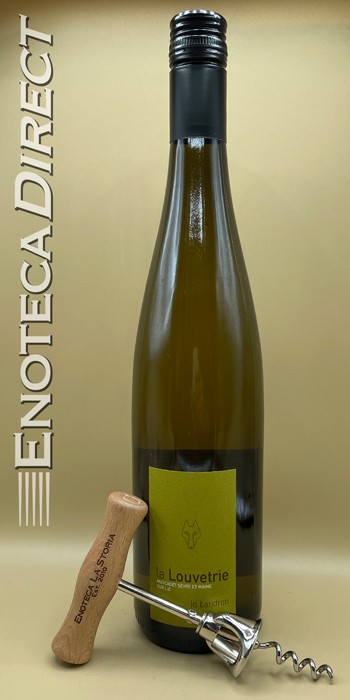 2019 Jo Landron Muscadet Sèvre et Maine 'La Louvetrie'
Muscadet ('MOO-ska-day") the way it's meant to be! Taut, mineral-driven, and loaded with personality. 100% organic and biodynamic.
Brims with juicy, invigoratingly tart-edged, zesty white currant and lime that are pungently anticipated on the nose. A sense of crushed stone and mineral salt suffusion leads to a striking finish that is intense and vibrant.
Jo harvests by hand and does a vigorous triage of the grapes during picking. He presses whole clusters slowly and gently over three hours with a pneumatic press to obtain only the best juice. Alcoholic fermentation takes place with the help of wild yeasts and lasts from two to three weeks. To best preserve the freshness, finesse, and precision of the fruit, he then ages the wines on fine lees without any malolactic fermentation for six months in the Muscadet Sur Lie.
Jo Landron is too modest to take much praise for his expressive Muscadets. He would be more inclined to credit the diversity of his terroirs, situated on the upper slopes of Sèvre River near Nantes. He worked alongside his father, Pierre, for a number of years and took control of the domaine in the 1990s. Since then, Jo has managed to expand Domaine de la Louvetrie from 26 to 48 hectares of vineyards, adding two new estates to the family holdings and a worldwide reputation for his wines. Jo Landron is a "cult producer." The vines at Domaines Landron have been organically farmed since 1999 and biodynamically certified since 2011, inspiring a cult following among the Loire cognoscenti. The resulting wines prove that structure in Muscadet does not have to be hard to come by. "La Louvetrie" is tart, deeply mineral, and outrageously tasty. Muscadet is the poster child for a crisp, mineral white - a wine that goes perfectly with the oysters that can be found just a stone's throw away from the area.