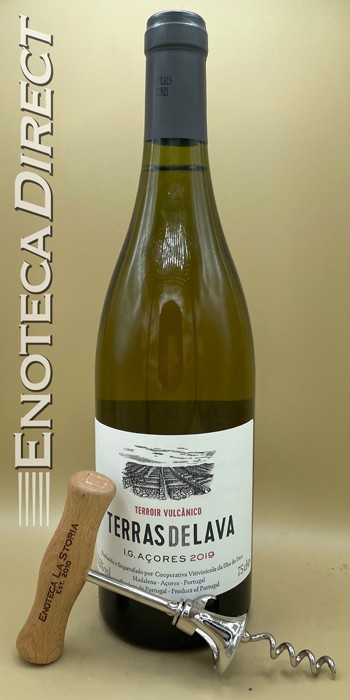 2019 Ilha do Pico Terroir Volcanico Blanco
Azores, Portugal
A wine that hails from the small, volcanic island of Pico, part of the archipelago chain of the Azores located about 1000 miles off the coast of Portugal and made from a blend of Arinto and Fernão Pires (along with Verdejo and Moscatel, two other grapes that you MAY have heard of?). We tasted this wine about a month ago and it blew us all away. We were really taken by its rich texture and its briny, savory flavors. This is a fun wine to try with some roast chicken or chile verde or fish tacos.
70% Arinto dos Açores; 30% combined Fernão Pires, Verdejo, and Moscatel. Fermented and then aged in steel for 4 months (on the lees) before bottling. A beautiful introduction to the wines of Ilha do Pico. Greenish yellow color. Crisp and briny, with bright citrus fruit and savory herbs. The aroma highlights the notes of tropical and citrus fruits involved in a beautiful volcanic complex. In the mouth it has volume, a lot of freshness and minerality. It has an engaging, salty and persistent finish. Think anything from the sea! Seafood rice (arroz de marisco), asparagus tart, glass noodle salad with barbeque pork, roast chicken, chile verde, quiches, salads.
Situated on the volcanic island of Pico, this cooperative is the largest and oldest winery in the Azores. This isn't any run-of-the-mill cooperative either, but a high-level artisan winery using grapes from the local growers (like another volcanic-island cooperative you may have heard of). In fact, the wines have long had an international reputation – it's reported that in 1917, bottles of Verdelho do Pico were found in the cellar of Czar Nicolas II!
The vines are grown on small volcanic black rocks (biscoitos) and surrounded by stone walls called currais. The rocks heat up in the sun, helping the grapes ripen, while the walls protect the vineyards from the elements. The Azores, an island chain in the middle of the Atlantic, has what you might call an "extreme maritime climate." And of course, Mount Pico is always visible in the background. This dormant volcano (last eruption 1970) is Portugal's highest point.
Ilha do Pico boasts some of the most unique vineyards seen anywhere, and has been designated a UNESCO World Heritage region.