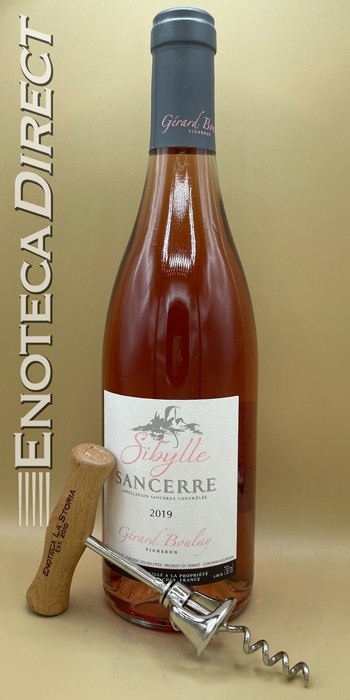 2019 Gerard Boulay Sancerre Rosé "Sibylle"
Loire Valley, France
The Boulay family has been in Sancerre since 1380, Gerard the current generation of family adds no yeast and little to no SO2 during vinification. He describes his role as one of "surveillance" to make sure nothing goes wrong. In general he works by instinct, "au feeling" because he wants to "let the wine live" and tries not to interfere with the natural process. Unlike many Sancerre Rosés, Boulay's Rosé is not made from a selection of young vines but rather from 35-45 year old Pinot Noir vines located on the steep hillsides in front of the his home in Chavignol. These vines are cultivated and picked specifically for rosé. The nose is lightly perfumed with mineral-accented strawberry, nectarine and orange zest scents. Silky, seamless and focused on the palate, offering vibrant red berry, citrus fruit and white peach flavors and a touch of honey. Deepens with air and finishes very long and silky, with lingering red fruit character and vibrant mineral cut.