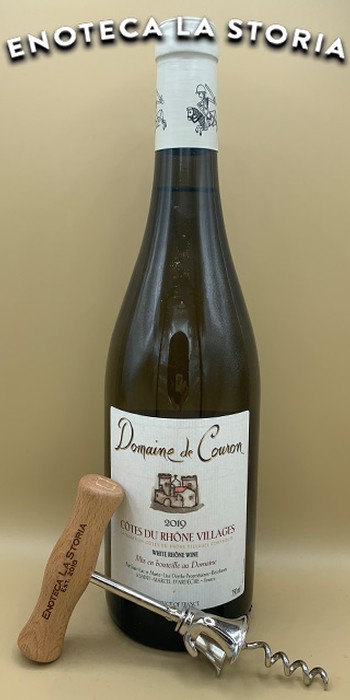 2019 Domaine du Couron Côtes de Rhônes Villages Blanc
Rhône, France
Blend of equal parts organically grown Marsanne, Roussanne and Grenache Blanc. Vines average 18 years in age/ Harvested by hand, before the sun arises. Fermented in cement, only the Roussanne ages in a neutral oak cask before blending and bottling 3 months after harvest. Only 300 cases produced and 140 cases imported.
Tasting Notes: Mineral-laced stone fruits, tangerine and honeysuckle. Liquid silk, with gorgeous texture, paired to a medium-bodied, yet laser-focused feel expression of orchard fruit.
Winery Notes: The Dorthe family has been wine growers since 1860, sold their grapes to both Chapoutier and later to Etienne Guigal until 1998, and started their Domaine in 1982. They farm using sustainable and occasionally organic techniques of Lutte Raisonnée since 1993. This family-run estate of Jean-Luc and Marie-Lise Dorthe is nestled in an area rich with human history, between the Northern and Southern Rhône in the tiny village of Saint Marcel d'Ardèche. A truly family-run winery, Jean Luc has personally done all the winemaking and growing work until bringing in an assistant to help him with pruning and weeding in 2006. Their marketing department is the kitchen table. Until visiting the US on a wine trip in 2001, Jean-Luc had never left his village of 1000 residents.