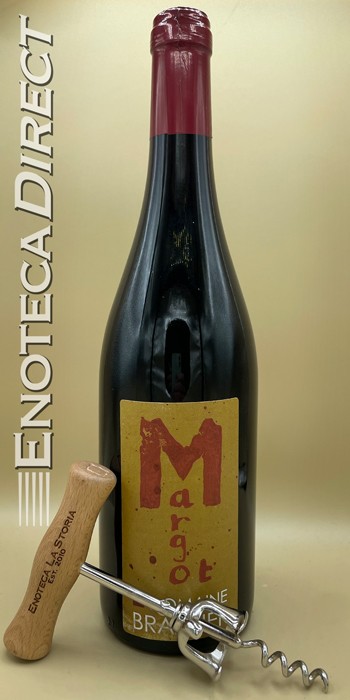 2019 Domaine Brazilier Côteaux du Vendômois 'Margot'
Loire Valley, France
100% Pineau d'Aunis. The grapes are destemmed and crushed. Fermented in stainless steel with indigenous yeast, maceration lasting 8 days. The wine is not fined, filtered by kieselguhr. Brazilier's vineyards are farmed organically. This wine stems from vines averaging 35 years old on chalk and limestone soils.
Tasting Notes: Fascinating and aromatic wine with notes of herbs, dried leaves and flower petals, red berries, and soft but with a distinct earthiness and slight rusticity, it's a perfect medium-bodied autumn wine, could even served slightly chilled. Fresh, peppery and spicy vibe! silky with loads of red berries and currants.
About Côteaux du Vendômois & Pineau d'Aunis:
Though classified as a Loire Valley appellation, Côteaux du Vendômois is situated to the north of the main stretch of vineyards. It lies on the Loir (no "e"), a tributary which joins the better known river at Angers. The appellation covers 27 communes to the west of Vendôme.
Pineau d'Aunis is a dark-skinned wine grape variety whose story began in the Loire Valley in the Middle Ages. Despite once being popular with royalty on both sides of the English Channel, the variety is now increasingly rare, and is limited to a role in the rosés and light reds of the central Loire. Pineau d'Aunis was named after the Prieure d'Aunis, a priory located halfway between Saumur and Champigny. A favorite of Henry Plantagenet, the English king had Pineau d'Aunis wine first brought to England in 1246.